---
Leasing is a great option for just about any driver. It offers a lot of flexibility and lets you enjoy several perks along the way. Whether you're looking to
lease
your next truck, SUV, or minivan, Ira Chrysler Dodge Jeep Ram has a bevy of lease offers available near Saco, Portland, and Scarborough, ME.
Is leasing the ideal option for you? Let's find out!
---
---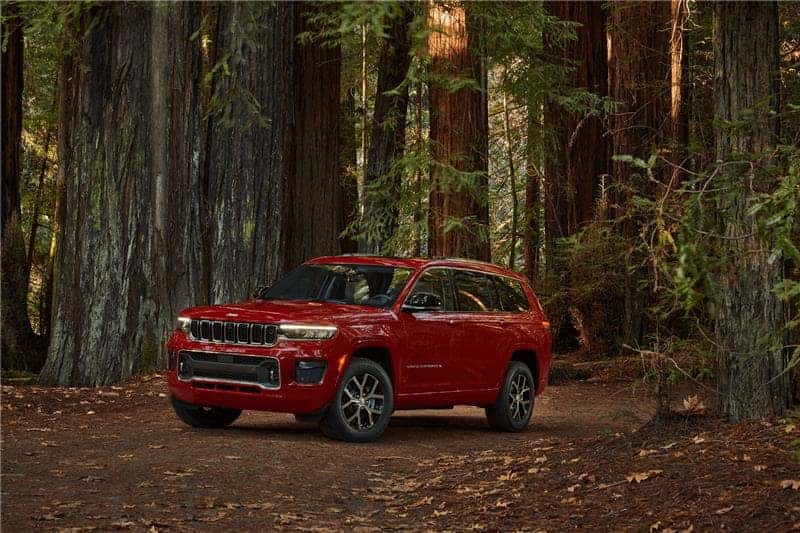 Buying vs Leasing: The Basics
The decision between buying and leasing is a big one. There's a lot to consider and both have their benefits, so it could come down to which better suits your lifestyle.
If you like the sound of possibly having lower monthly payments, leasing could be the right financial path to take. It'll also be easier to upgrade. Once the lease term is up, bring the car back to our dealership. We'll get you into the latest model year. You may also have the option to buy the vehicle if you really loved it!
If you're looking for a loyal car that will stick with you for its lifetime, buying is the way to go. The car will be all yours. If you're planning a road trip, you can cover as many miles as you want. You can also make all the customizations needed to make the vehicle uniquely yours. Plus, once you pay off the loan, you may even be able to enjoy a few years of payment-free driving.
---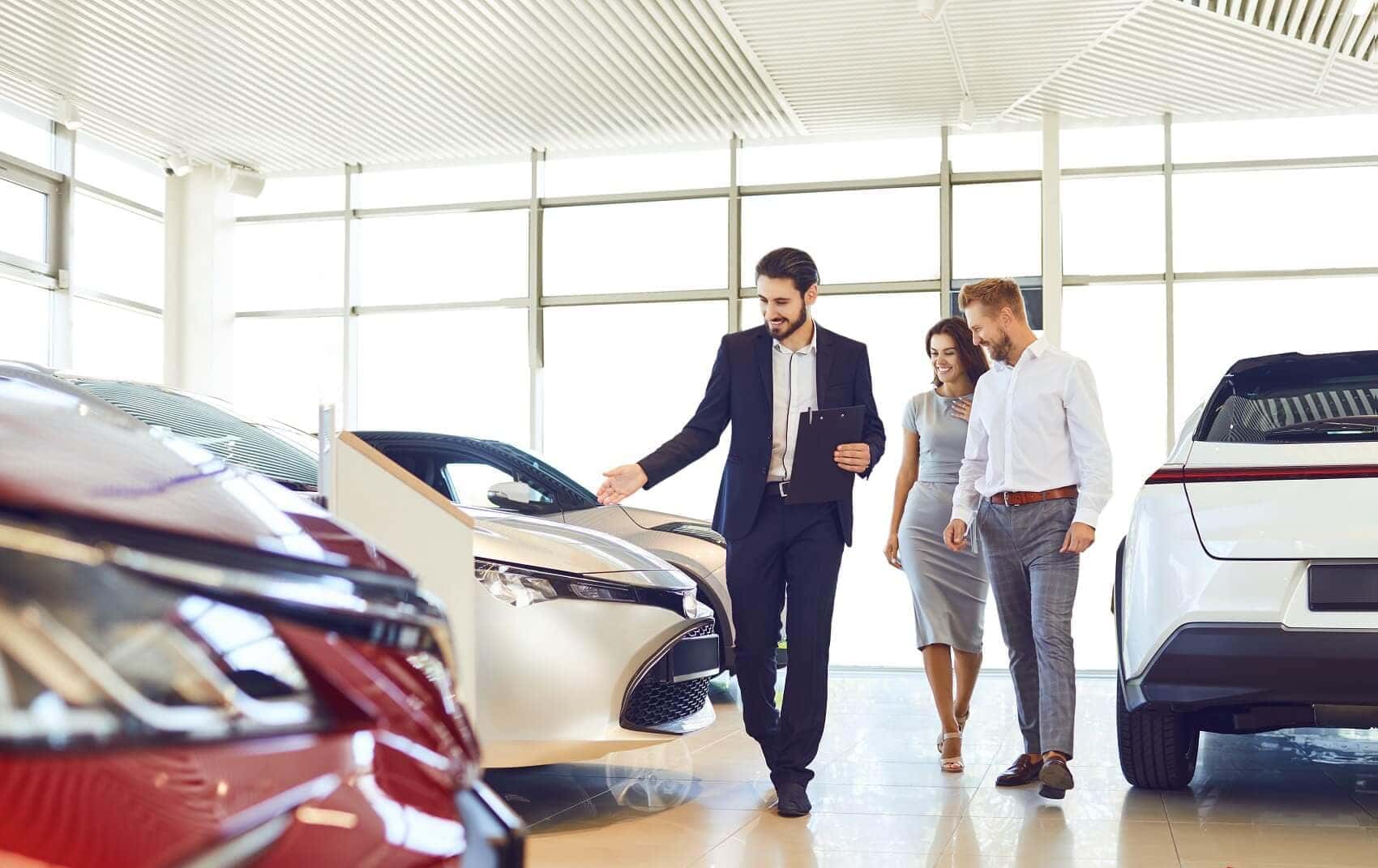 How to Lease a Car at Our CDJR Dealership
The first step to leasing a car at our dealership is finding the one that meets your needs. Whether you're an off-road warrior, the foreman on the job site, or an on-the-go parent, we have a vehicle for you. You'll find vehicles from brands, like:
Once you set your eyes on your dream car or truck, check out our lineup of CDJR lease offers. When you see one that works with your future goals, apply for financing to potentially get pre-approved. We'll gather all the offers you're eligible for, so you can explore all your options.
Our lease offers are usually based on how many miles you drive in a year. If you arrive with that number in mind, we may be able to tailor your lease proposal to your specific needs. That way, you can drive home with complete confidence.
---
Where to Find CDJR Lease Offers near Me
Now that you know where to go for CDJR lease specials near Saco, Portland, and Scarborough, Maine, it's time to find the car you want to take home. Start by exploring our inventory online.
Contact our team at Ira CDJR to learn more!
---
Search
Find Your Vehicle
Search By Keyword
Search By Filters
Share
Share This
Choose How To Share:
No Charge Worry-Free Maintenance
Confidence with Vehicle Protection
Dedicated 24/7 Owner Support
VIP Access to Jeep Brand Events
No Charge Worry-Free Maintenance
Confidence with Vehicle Protection
Dedicated 24/7 Owner Support
VIP Access to Ram Brand Events
This vehicle is being built now. Contact dealer to reserve this vehicle and discuss options for locking in pricing and eligible incentives.
Vehicles identified as "Being Built" are pre-production vehicles that are not yet on the dealer's lot or in transit. Pre-production computer-generated images may be shown and may not be representative of the vehicle listed.
MSRP for standard equipment plus optional equipment listed. Vehicle delivery date and other vehicle information, including pricing and incentives, are subject to change until the vehicle build is complete.
MSRP excludes additional charges including without limitation any delivery fees, government fees and taxes, title and registration fees, finance, filing and processing charges, emission testing charge, accessories and upfits.
No Charge Worry-Free Maintenance
Confidence with Vehicle Protection
Dedicated 24/7 Owner Support
VIP Access to Jeep Brand Events
Five year coverage on retail purchases
script> (function() { window._boxever_settings = { client_key: "gauat2qs1mcilcx1ql7c193bgjw0r2rk", target: "https://us-east-1a-api-decisioning.myacxiom.com/v1.2", cookie_domain: ".iracdjr.com", javascriptLibraryVersion: "1.4.8", pointOfSale: "iracdjr.com", web_flow_target: "https://dtt5ihfhc3f13.cloudfront.net" }; window._boxever_parameters = { clientKey: window._boxever_settings.client_key }; // utils var EVENTS_Q_COOKIE_NAME = 'beq_' + window._boxever_parameters.clientKey; var JSTORAGE_OPTIONS = { // TTL 1 day TTL: 24 * 60 * 60 * 1000 }; var referenceToDL; window._boxever_utils = { pushEventQueue: function(eventRQ) { var eventQueue = BoxeverStorage.get(EVENTS_Q_COOKIE_NAME); var eventQueueObj = (eventQueue != null && eventQueue.length > 0) ? eventQueue : []; eventQueueObj.push(eventRQ); BoxeverStorage.set(EVENTS_Q_COOKIE_NAME, eventQueueObj, JSTORAGE_OPTIONS); }, processEventQueue: function(processCurrentPage) { var eventQueue = BoxeverStorage.get(EVENTS_Q_COOKIE_NAME); if (eventQueue != null && eventQueue.length) { BoxeverStorage.set(EVENTS_Q_COOKIE_NAME, [], JSTORAGE_OPTIONS); var eventsToSend = []; for (var i = 0; i < eventQueue.length; i++) { if (eventQueue[i]) { eventsToSend.push(eventQueue[i]); } } //send events synchronously (function callback() { if (eventsToSend.length > 0) { try { var event = eventsToSend.shift(); Boxever.eventCreate(event, callback, "json"); } catch (e) { BoxeverJERS.errors.push(e); callback(); } } else { //continue processing of the current page after all the event from the queue have been sent processCurrentPage(); } })(); } else { processCurrentPage(); } }, clearEventQueue: function() { var eventQueueObj = []; BoxeverStorage.set(EVENTS_Q_COOKIE_NAME, eventQueueObj, JSTORAGE_OPTIONS); }, getDataLayer: function() { return dataLayer; }, createEvent: function(type, attributes) { var baseEvent = { channel: window._boxever_utils.getChannel(), type: type, page: window._boxever_utils.getPage(), language: window._boxever_utils.getLanguage(), currency: window._boxever_utils.getCurrency(), pos: window._boxever_utils.getPOS(), browser_id: Boxever.getID(), }; // Add extra event attributes attributes = attributes || {}; for (key in attributes) { if (attributes.hasOwnProperty(key)) { baseEvent[key] = attributes[key]; } } // Add UTMs to VIEW events if (type === "VIEW") { Boxever.addUTMParams(baseEvent); } return baseEvent; }, getChannel: function() { return "WEB" }, getPage: function() { return window.location.pathname; }, getLanguage: function() { return "EN" }, getCurrency: function() { return "USD" }, getPOS: function() { return window._boxever_settings.pointOfSale; } }; function loadLib() { if (typeof(Boxever) == "undefined") { var s = document.createElement('script'); s.type = 'text/javascript'; s.async = true; s.src = 'https://d1mj578wat5n4o.cloudfront.net/boxever-' + window._boxever_settings.javascriptLibraryVersion + '.min.js'; var x = document.getElementsByTagName('script')[0]; x.parentNode.insertBefore(s, x); } window.addEventListener('message', event => { if (event.origin.includes('xtime.com') && event.data.eventType === "iframe_cdp_event") { let cdpEvent = _boxever_utils.createEvent(event.data.eventData.type, event.data.eventData.attributes); Boxever.eventCreate(cdpEvent, function() {}, 'json'); } else { return; } }); } async function hash(string) { const utf8 = new TextEncoder().encode(string); const hashBuffer = await crypto.subtle.digest('SHA-256', utf8); const hashArray = Array.from(new Uint8Array(hashBuffer)); const hashHex = hashArray .map((bytes) => bytes.toString(16).padStart(2, '0')) .join(''); return hashHex; } // Check IP suppression list and load library accordingly var ip_suppress_list = ["2c351d999b435c29a0e6ab8bd1e1e8982133e006eb0358d6f8196afe2e35be63","83e34085c9a02d830b92e3456ae1b5be8627ac9bc1e9bbc399ae5d23c55ad158","9a96720cda1a87c50b8e033d72962974599cc69e979a23b26b41dc79e979bdd0","25fac3e27a1eebb4b83074b3142847c80619008cc8b36178575e091f0e66cad9","20b7d7d40bc3bff8511364d549ac883c4fc62963b9ed1760b80a4caa39947463","409be082a05060833241c85797a49380a73a62dfd80a0fd4e4f45e92584930fe","73745463912172010c32e98bfccbff8a8bd435d5928795614ddcf6a2d699c1c5","7521d17522f60521bc1993cdc65c00df4f29914a02ed3a2e5474ac0ffa2becce","2ed0fc2f47d036907de3e2b403697064d1a28c9b64c11deaec4158f03bbcb733","3667c14a6d1b53bb8fcacdbe4059df2886e29e9b57c25e46125b28c547fe8560","df7843c91d20aa87b2536cb6fc4f2e425a561488745e6fe3aecf294697a1deea","10d1fbf3ab381330b1c4d65a1e7175d9889d97d48d1683ddd7a32e6597701f89","6a813d8b565bab056c3fc3d57c2ecddcb0ba1c5a8d407089285c829ab5d54bd2","0da2c54b59e519952ecd0788d22275195703f3784e74578bf66647c47cae9bbf","8deea156a710bbd4cd8c0391019ff3f2785ca56560483a6eba7dd960cf511324","8e2462065bdb91ba0b9a7ff8eda5115d5ac95836600ac46212c8f6acb8ab67f5","bfb8148fe5233523e82ff9e23345edfe312f85a7ec64ad97d68ee21ef63fcde9","ea0827ec57fd81baeea15b8f2979c73184dc6e81ab4b34b45da55a16ec836a62","f41a6a3a76fd4e898e9f668664576a3ee342a0336b5b9bfba64c4ee0d904f532","b0902b282a96f1aa9b647ac99d820ec8dcbf81e28b433bd6932e4ec2c897f9ba","23d67fa13eca7c701609e15ab503b706338e7b18d7b6df3d891d0e94f51d57ed","b4d6ab88c617b4d27ed0262325fb5ca875cde07422058a2de0754d9a99829e61","1d9a064b971818c65550ecfc59a0c32e42359d7c4b56443aa742c7ee6c73e8b4","9f67566a6d6ccbde8bc6d3a3c5be4c098cbb66920d619ed374bbfd5510e8875e","5617bc725813e480e00008595f638463204b3319f0cac31180fc3cba55b52147","fc22f199e4fb5496dac313ce020cd260f2e48bfa3e5886398c34f22c29ad1c11","e91fc6ba3bedd8aca6c86995bcec63e559642f905d3ba7401e3a699486f92a44","bcdad921a2605ed18fbdf12617380fa63bbdc24096a357c31aa12419f39fb2c9","3796f51fa67bc9e19f2693d2f4f8207e7df827130541b1546be9dee53b6d3314","23ab2a7ef3cfb9d8b4fcfb666bd8c62b9394a1b05995aedc9ccc4d08001d2116","c483d62f1bf9e322e475be5c534b5a8a05760ca2359e07fda3b40da0c6e2ba3a","8207b2da206ac4f021485813d641161e720e1a56a29bb885391537d190f63c7e","6de0f0cd1b6a4f732bee467c658e5b13e6b946e6cb96cb7d79141360c3825aa4","f8fd6f593b07871b8534178a2380247fde74e948fb5219db1ece6d0b6a287ffc","83ad7fb45b0a17326396d1fb25273c5b30052a7e40fdadd7c0de660eb6a69755","106c1cc42e1c619db35f6cb92188da5d323e2c632fb4727c289bdd62a85e9a6d","ab565bb1b17fb56c20fee875e4043be24f5f2192c8d63cf8d56f35ce91495c77","1ee033b682c43c37d1c647260417be2a0f15f027e8ccd8a122951632c493f96d","e9c16ea1c5df4e0ab50cbeef004c470d66353b43a6c26e6a5165b82973f5a3d8","6fd7a3807e3839e04fafe45c6a02c739bb9d2647c6a53c8893b635a536492404","8e961c6ae1ff69a509a20d144a7590a9e26b4b79a8900c452c96d8ac4743c10c","bae2c1751c8f2428a3aa8391d2e22333560cecd9cc15b8d29333f81288419fb6","241f613f0f8378d03edb10db5642a45296616b06ffc5e51e38a3d9abad49ffc2","d63392807977425114bcb084e25bb3292dc284907aa151d7e55aa1e5ed058139","dff208705e0011b8863f01a2908aa6f1fbf4b88b2fbd5ad149611a7ea8a1a54e","f3bebca9b3e9b2462d8de8bf0eddfce8caa3d6a690ffbf387f8c30efd2681a70","6097826350ffa7b413c939c6c664be8785d4514bcbdda6a36cd8d38f3a3ae987","5d06a137d9e5dc442282ee1d62b9a84a5bd155a83b85409ae9fe53a8415dfa6c","285183f03be4842e5723d33bfb7158ed7cb4d7f09a174ed15aa33ebabbaff31e","1e3d462ca0134d0de30d78d4d5dcc30ba371fda599bd09c855a176aac353a65b","a3c753d81b66db11e4df846a83a58bed9f0b683209c6dc8f9c11c291b267fbdd","8ffdaad0725b7a8a4bad82bda36c73116b6432fce241c9bf01d29b2169b40937","8d9b318d500e66e9f96f4b36db98b835f86bf08ea1ef9a90febd5fc4bb7aa322","d49da1ecdc913736fd8d252ce4c27f0dbbaf43141370e66a5cd883144c885c0c","c976fa5595aa8668b16def38c3fc5fc372c4ded0c514da4ac0be3bfffbda464c","1dda0984c610fbcd314903fec02385d0253e7c9a689ff7f8ca2ed913f6a42804","b8ec70cf54b0a45bbb66078d67088ffbf99efe233fa5b0b070935d51aa601eab","50d8872bd85dbc5ba3bddc25d477ea5cfe7d089d3a824c84ba52aa3369b01563","de1c8b59184337ad8b9ee1700cfff28ae6d435946267e2a9deb7bb1b784e47bc","0f848162fb60c497300f39b358bd68bf6308f3aafd9d5bd9eb70afb076266308","aa5e4e063c9c7cc0c4269a87b312adb137ba58489399957dec81f71c50e27cc8","f8ba1aea85be9cc5ea8eeb11f9a686251e2b302e62a53b7739e3acaebe99e172","66417cb0001aad27ff0202d3f456655b8a957c91a32be40d8314f99bf69e94b8","8776c93f9d2ad11e60d551663ed36ad78197a21794972115185e80bab4e9ae89","da5bba56bc4d53881b0ed43e82c679ed3fa3a075c2acb4412443c1f1e8b1c4de","5ed1970176bd4b97458391496ff9a66f6fc7f53e04ab39c47c26317b0b543852","c25ab5572e4d0d29faf47c35dfe97242bbef1ae58c6d2f3cf23529d3ff4079ef","a704d200c4943008026de6937583cfff95dec8a7b8710d3bc94eeddd16d72591","3a051cfa4a438d8a8ed424bf0c22cd5c57d99662e38e067f11d1ecbe28ae1715","e9aeebb23f73b536f91660d3f42797318e7ecf8b04e493d7f16c8a4f9cba09d3","dc4a9c8ebff94a4e0fdfce07d9f3296816a560f32695d17df2c2e5c6671621ce","f908de4444569230b80f27bb199d6bd919dad7b9476d1bd1a829fdc95a9c9826","25e320a6fb1079884c9baf0428cd7eab73fe90fbee353469c9a445c0b38896d4","e05d5d615e8df9b0e39241e1e0a8ec6b2e63805407abd1889eb3f3960c9e50df","acd004c7b2238739f77666b056b9adcea8e05a65d7c3322430a42aa1c91fd9d9","c4214f4880ca62f8fa9dd7d9be57e7fde62bde3eaa31f15c3de7a610cbfe8ccd","5f81cdf50012e0be75b49d6843dbbe1e99e58665902229d289880966d729dfdd","de76f63ac7d181f9dabe699237310ee0d941843ea52992780335f6188ecc42af","ba6eecff11399b2c5757e54fdf8ed74f2293dfabf752e31983f7ae230d295a51","c24bde7cb1efbb1bfd0f6c3ba62c4728d1f6f19910f16f995ea82b93d4f06e0b","45203de43bf0c40654f277ac75b7dd88e4aa22ba8a36ace49a8ad92c5319c4d8","dcb27dfe317502326daa981369193b7e4c7c4658723769984076bc27fd149678","1336ec3643739cd1db22c1dfb9bf624ded1b2f4fa8c6c64dec56af686b74ced1","18751e2b92ea637ff2790c3e5169dfb67271c6e52b2ce6d636af455565fd07c1","c73a54a9b6684953b82ade5969b86caf4f92955e8198a8c2eed2fc8b33cc3397","b6b99dd74c98eac3a8b2a85bb0471e1e196a413e3fb563a793e0cfc656079865","a52ef14bf1ff7846975632cc33344f63baf53eb8f6a66de8f8a5cc13f5558356","c5ea7a94b1293af82cec95c7700334bf019176b342ee3ce06d1b9c0c7906dd9c","9b0cb13b644bb161a2f017480775fcfe7b1df1db8f032702b42116cb331011f0","c38d3fe864c74f23be9ed9cdef667250cb5cf000685eccdbc26d317ecc6ac2a5","e5fd7c66e3ae51b0afe4b0de45bfd6765b08161151c6f7c303030d7f040d2a1f","c0be2f4bbda8380c3a6e4903ecf410022b8a1d6e1f53c4f73557b185109ac08e","fe8a80202ddf50386ffd0f6e50637b651278ccdffa8fd067fb4a9d3c3833ce3e","0c724e3381706d3fe18d195ddabbb3c249c0c4ef887a6943ff351a5cddda2933","1f9d9a4aa894c41715f96995ab981d540a6db9df97ba7ca048c6be54839bea10","dd2cc738773855ef5076692f098f3daf12bf1c8619df3dcf8c27d78f5b191190","826db44c18ff591efd3579090f539ac0e8fbf72d722b871ebf2ffdfe8a5efc37","9aba639097e488711b0afb48bd65ec59b58c6e8f98cf380706028bacf9680a67","2332b1e1d0cd74499cb8e8bb33c818b65c44e37e57bc7619c481556ad8f45b49","1675a9f2c092fa7a6c8b4d4526a97069a3317f7877471273cfe3810841e8a1f3","ec29364b96453b8a14bbab794457e5e1d06633d7b3a3c2a04ff63b34d90fb3a6","59a19bfadc878a1b0b58548350f64f87cf75452c9cd34fabdd01980eb35213dd","fcca8e75df8feca6c81cd61a5367e9d6bee3a0ed2d63f67913823742a786b5d9","840dffdf4c04a6e65c9e40a153658c68f7f2e94ccd631f4a6fdc073a1760ef11","9e078fdef06e19cb1b63d94ebf914daf9b7abfe202f8e35ed245b99299bd6c9d","95d08b26b2ed1c14c91d5ad0d2f21dd13649dc00501c03de37d6c31aff9b8310","2d404537a0c54519c6b8b8ea575d0e3102b0c38ccf39e1be8ada45048bfaea09","e5ed18ee37fe6e259ac492b5e0c1d22fd04614486e29eb3231f529e3696dede4","6bd13b9956458ff9e2bc093240b5d866e04b7df46b49abd2d4a60f4ef0bd364b","afe7a4f98a4b6a197a958f134df8f0f83a85c1fc5d60ca6b1accd67183655d3c","552efb1d5421319890fd2f4575f7a4e546f8c507a4bf0914e4a3f917a86e7a5d","e7a29271571f90716b9369a0e981ff3a6a1f62acf93c6f7777a1262f6aa88b51","92c12ff5189c5dee1d675fcc519b67d3b4854ac57b961b4f48be45a7c01c41d9","65721abdcb0cf4c1c359cba3c0345093e5dfff73a41103fbd01819ad6e9acb2e","104c45f17da0b77477514e9fbb7ce284dd7d88e252d65901a52f889dc8a570fa","6f594a7dd0f041fde485fa1ef804017ce1ed34cca461afc8a6afd0c8d50decb4","919da2171e7b28b6ec2e53842e0df1e84fd14bd97899d38e6789508bb6b6936a","4b32db272ccc3311e15c07ad71bdc8812603103e86c1dfe76aff470e434081aa","c69a4088e8595fca165e88dc3ddb64afaa4a7e0ce6190f4b8baaab0becb5c38d","2fc7b4f412ac2498a505da6a1c3f269ed437982c66d93bde5af691e21f83e6a5","125c38489260db035462cf4ef069cb2ca5f2f1841f3a6a35b2a5253c674c0236","17b840c6066f688ccae16abc870a6ce800da7d627ca798e29426f3218a458f44","4a145f9c43dcf0bd828719fe0a8d05165d36f50993375a4ce3b106eda81d9d0c","f9423823be45c39323c88221ac2e5d5a70962ebe12bf5998561d7015bc775e16","c9cc9cfc725a5155a016be86815810e7e7d158d2c61713b697bf5b093a9043d8","091ef4397ff9d32681a894ff20dbe05b63ed7cd8af7b4e29e7df434bedf0e122","bbcd8c32185c52685d1eabe94c06e4b5d2d9544dab5b2177c9b4b6fb29f3f0c0","03998d6c828abe823d36aab5e6aa8dd930c0e86ae7438aee7dd6544eb94e66d0","7e019f71b6a3fae4414326b1b8d4881c4e4833ce27016b75304b3115906c1c2c","f7df1361dedc44ae6b206cff2477a30c8b48fcb46594e04a3c162c8f044b2c29","b89a7034b75ee78acfa480f422e2e79ee77ce52c4076fcf6f0061ed2a067c727","6801fb0475800dc335d5460bbd725685eb58eb94d9a613fafe80a43b3e6252c6","52a3ca61b8ba39da1c1db6f49353af2b1e8ba6df009ce0dbdc28c5698ccc7f2c","3dce8bf9adab82ff8e4493a01bf45228f085e4100c12efc9589e618aedb836cc","f16b449388a685c7d86d0eb16b4e911bdfb4b887360fd33e03870694653cfc40","8e469fc844d6975aab6c373b45a06bb7eb21e07135249946d2564790b92b5d71","bbb0824ca87af68de00fb888076f358e333fc1d85f3d9c88688bf48ed090b907","ff27d058479ae6f30dfda13ce423c1423686ddddbc4ddedd7c433d2ec897d6b1","72fc76bf1a1761d3dbc27f05792d227c83633bb162875f79b557b5a355250865","42d2c0e978cdb57de8bcb97c2606f700e32601e1032571d96023ec821e605e3f","0444a593041b69e47509d5f7e30ce5d9683aae3889a384f6eae61267fa8b9df6","b7b97da92607867f69080c30ccf286fcd3c388353f89e542806e0a17ae42e585","9b187b2a098badc39e9dd7471d61083ae9e4c43007afe002683191a5b29319cd","1df798d1601faf3206567527650679aa01bf67add49cc6deb71b85fedb680251","41b7d4418a6bb133e5f8a00c435c943eacf2692dc00ffd5e216d780e7a3816b1","70efdbea63e488871e80e7376ebe39c948666372f4241f918aa850b5e979425f","f03403e5ee13517ee1abf4b6054e989ee96f34513515a725ea04eadcf7bbecee","f5be3d81c3fb0111772b8247cde821d79d6d7c32570d5e8676203f17f3413edb","ccb02c960c84358ab0a3ce584c959b8abe466ff20cdf6612b932bd46ee947426","616048ef9f2ad1354dfdef79fe160229e8d55cf1313ddf4d36e5767cc2f0c384","d3487e7e20a2655d54ddf20bb9cd09a7e588cf2b54863ede08dbf90d15a8801b","e03c18dfabf0cfdd71762d67048dd265873e17df719e0859868d67211ecaf6ea","5ad3a071792e93ed4848d5ee787347dfb0fefa1e99a75b42767b79fcf92a3e65","5b7d2724609b508355a1afb5e3d9e34774fe44990b246f15785783ca65afff44","32f386a17c4a5cdc24ef6ce88ddabc3d001e7256bb54d3a202b14e2028f9bea9","37a76a50a9e8efd4f98b7f1f4f30276184c76000876ca07cd9809bc214080298","ff708eff147caeede1bf0e4c70b69c4f95d34bcf2d03a0cd55a3d84fa4b58e22","52ed507517f2a7b078a98a9358387c1e93649eb3f6d6101c83ab3b9f59ba65da","29247dd9b285ffa83b6addd9b706120a4849fe902c244dcfb1b25cbc144895ec","62aba4612a5d1aea2641d0b22b069b490f5d4aeba8a31b2ee00d01f6783c53eb","b0efc2a0963c48352df1b25b4de9d59b226a0ca067d92451d698b2fb703a64f8","649f43a700ee6dff99d22e57b33f2e2d2be1b5d2d684a3e4daa7f542a241ddbc","5a437e029257f8e7cfbeb3ddf2815f37bc5edacd5b934211a5922848bd6f756a","531d692e07630a88c4bde96a6a759b8ebca2e8fa116b425f31bec4926c5d1ebb","7fb525eda528bd77e3e4fc0014a20b2a2553d1478bb50738c69d59fd36d46d6c","857bde5d8aaef853f73f19d2966f1be616155eaf60e44597dec01d2eb5e74605","6959e50f3c49a2b69fd33bb5a1bc512e23f60d6d6933ac6cbbd163f15a801e66","78ea6c2401a1265980fa7e489a05b1664277b290ffd1fccf7ed121620fd55553","408315ea1ef8837ed970e775294b072f816860dd32fd9cc18d11446510d59673","744d8765cfca122fb1343c78a6f6675543e5904195c8ee9c1774b47fd73e87a5","0950cb951262de718e737177d8e3f29070ff1009234fef3b22f2b6a33a1a5e9e","1395f4fdd735b26723895268f1bbd6965bf02cf44b67a3c67a18983d17d2705b","db950d6c2a3c4943431f87f80530032952277031a9dc26cdc832c9c3b463401b","081d271084e8d4bec61359a4912743d31d31d251d3053b65698670ae5d2a29ed","04686f43d2664bd25aa921e2d5fb7f1abc8d6da46ee001d5d77c8bf549cd9e70","5e7c67c0e27ce4d4734796fd01064cd00db413a5a7ff7b0ce2bcdbfcb08d102c","d675f044e5587d1206ba2ecd40aca4bb336396b329f7ec8fb37427b5c0395317","4185f30455812b378ac0f5dd439ecbb8df70ca0424b7c01d2fc8eaaed4cc0b0a","6c40015323c22c535fc27eb9407ec5277275e2a10a87ab9bd732a5b3bf647c12","27f6b2310b42d5f3e21a2b80380699ea1a0bf1606fa4ec61abb6c8872f4e7fd7","97087af17308e30cfac94d0da90a66b327d9bace47e74fbd357ee5e9f9b7a8ad","b35c49bbf69626939a105ad866595585f713398a7401c14e661e8893ad61fdc5","10fe046a188c2becbb74d75591a53067bae733aec24a7c797878833764b95afc","45b224b02a3bf2667ee005302d2ceb07dbb94b4a18b46f740bee3d33c1c30299","634e19510e8edb5e23ca8b7c1022caa87c3a6c7621cb61215a511d246209d6e2","facc7115a4214a0462c7caf801fe2b6067cd0a3ca3a70718e95d17c840cb2641","afa3741c9570e7df7eacc92c11e5215bf39f93e65e77d554c70574fd1226ecce","d8c9781dbd6c968e5dfeab735d497dd3c5c74cd8fd74309249dd2e1c2756d376","1f20bf5fb2ffe4c3d07f75ae902bb16d6e73a171204b30dad2c84e5ea6f8e0f9","af0c0408069da6d5a7bff41546c49be4478ec133849ff889e65c2630fbeada11","34ac9d3dc8008572a75a1bbd45f949271b26cf7cab59972e7d2b99f183a4fa5f","b5e08f3766336f55a4926a8704181ba335cb066d19b0e5f3cd06bad7b2ecf9d6","639383a0a994de412514abf5742412bea204eda7fec763b6d5d4260fcbd84faf","26228ea8ee90b09c5ef9abc4909c5c73b335763fc9a3d251fd53fab1f0d76918","b9ad0478493c11aff2d099bc236b1640afa89497cf4d3405762fb53d1d26df5f","9fe438a0ace1c216d64d4ff9993bc86764caa3677468527e686b8ff1d66e6819","c63641f1142c2ac0f005dd18eaa9a8a2f48237ee10df963aa314a87a703b3276","6d1bda2f07b03be13435491b6907cb6771407a7330e4d0018105a25a2c49557c","2f90d12f43090d93d216e12d7f344e2e938913a4dabb0ff0934c19c3d080f5c7","1726ee45abcc35b78d082c51fa3162f204da844d556d9774656a2353aba5c409","a88c95f7bae7088c617d3d649b5536fb2f1972e073805e154df39b43d9f124dc","69fdb15c2120b2973b91f4d7581c612d970771481a504592fe68e21865d5aeb3","b9cad8dfad8ba98422104c5bcac316155a3895808e8e9766ca0605643c1ea058","4a541ade7d096c5d02b6eeec791e79457af4200f37844f248d47926df8f70176","be4cc4b6152f7b562e13cc817b41788e6ac2f523839f89ebf28fc4f6f2b37204","9643529377702e3dfa78c8f67a737d7b63b4c55010de76dbd1d8f9de32d4dea2","fce76f17d2462d88b3cc5c5e96fc19ae1174be5e8b1ea1e98b4cfa1973a72dcf","85717e62daea82a4d14edef6b9f2ed55fcc0439fe89e5e52acf196e6761fc295","babeb38d222fcde337b6e9eb2d467d1e0903fb5be5cc5ed7616c9d7719f9ccce","ef7b13e70199edf159fbfb0032f516f0335bdff429f1c4ad3dcb05f3b23b51d4","176628dc6335ce60680a178a14929d5153343a36bf5683d7d0a8479b04ba4aac","065e396a0e43bacf4b6d1efabf90cf6aee9a285d2e195deb065d9522a03f5098","52607f5fb97cdb50f63ad1b80d974f7d18b25acb82f2c4a1055255a186ea6909","284c1ef4c6b73d008f8fb827634618d8b87455ddf8fbe9955661b780b2c7680f","9f04c66e878a2fde0a728f63c8b01c5bb7f10abbb4389db677a35919c257c847","f2801382261bfcf398e35400cdfca92910b9266aba53fc5ee9da8609998969f8","e8d847eff1f68c64d84a11c9e13086cff2c04d2dc38ac9e3a3db004870d69575","45725f0254e4c7a36d00f7e480ee2e44b19ccf27d3fbb085a451a25a639310fb","e34cc55ce1ecb9853aa71eb73e928cd6f82a263b4428cefc0743d959a24390e1","c384d567ca8fdfa425646823aa6132fba2be352ede2fd03cf4ead96d40ae7b22","fa8ce7cd6350d49aca91770abdb246c0646dade3329ca3e24f832dab12ccf269","67b4906d41cab5eb317293d3f9cb2bb81f77c12226437f675471ce46d28eef5f","eedfd14e4452c7e6422af7a72ba52846aa7a1adfc8f317e10fcb4c1007238fa7","1f23b3ff39f1e9bf0d0f8d488880413bc47bcb1bcca9fa1c1691afb3ca0b4017","076a1c76f91d50c38e33ab553bac7e1d079bf215f8b758a6d2df43d47af2703f","c450e5722ac3de7519a78b054ca86a1131f81a4bd05e83f141a8b6151f7ada43","3d877c533d451344cd31876db8cfc32c673cb869e3c23531d685c157e4ebdaab","c1a8115bc5c755b883dc36c751e30232f6e81a29c90a699b558873d6f479172e","3c6a0fad55089c55484c2a6fe16abb0e94ac3d28fd3993615a604386cf94a3f4","bb49da60bc2f5ef359de9e19828a8d9e8f2fe8644ece2067d89bb4325b32bb88","c29df8cc645874195c38c282d565b9c3952b7010ea1a50f90ea7b474d37d1351","76b8100222af976956a754ac9efbbac567deb1a9e8e26f5e4758fbe71094f034","55127f8629857d162efeab53649f026125f5591dd9f948f1817709d6e6f44b26","37c0d1b18d53a21e79723b2a1cb070888fa9607a92ad4d466c612853744ddda6","27450f1baab0e4b2cdd61f606c7937a70a9c1b3b1940257663be624c86e8704e","37f2b955ed5f64dfcc28d0525d2f9f3dad013d220a7fa92fed5c80db7b8007a0","f3449101244cb568b7162b1787418c418fa5ad2a6755eaf85a17b9c51c64b361","a295b9de6132f72f67168a99a966c4057cd4d3472df78fda0d40be2a3417257f","de90224bb8e2fb653d675c1b61cf5c3a441a1614c8cf6dee2b0e198e81694149","af4c2d896e9fc6a2f5e25ad1f019c19e8964c96b85855a97ef13490f1c189422","d37532fadf1f8ec8688958b5c16865259cf46a63c76223aed426fbe523139974","6c98c07424cea6d6f49efaa289b61c166a047644535e93e4b3897e5e45b83821","b2b5b4df9ee80ebc391bc9bc5841b6e0452bc40e2edfe673ba6ad1c04751c39e","566188d117be500fc705a6971b9106eb8892178851c0d6e1693af62402caa74a","bed32200c31922f1a11e823aef54a1a6df844ebcee4918dae2ce1ea0445299a8","dd7532d16f55e1affc2b0ac21bb6c0319393ecfbd1a178e7f3f3561a697554a7","33067ac320c8b533ba61a313847ce677a9b271a636948754826a2a73f3a58296","0961189870c8334d46943a2cb98a62df8c1e02811ba455b8db21557903154c23","8d1ca3808e706305db3712851ba1a4c001aba81ecf3e4afa83db10bf3f435adf","743b0aa1357e3cc6f62e7fa96202f8e0cf76b4b3a7cd18c72302c01b6d8c23d2","6d79215563a0dfe78d2d07de8d4301065ead6565fce7d51440840c27eb907e22","6e50a62c102b64443260b7e89139886f65567cbcf154f9d55462a0b22c30a4e6","258b3e1e8a20ad15aa29f0a2245b53ea929ae040f1e80a5a5e7dda0cd698c15f","51faa06d36021a7d065cfa438ff39ba73358b84ffdfdeb303347973bfa7180de","5b0e5a06dcfe1147f0ff1fb12bdf53dd329915c967f7c66f765f01ce466405a1","622fafbb5eb80b00fbbde3d7d5e650c3be8efc8f50bb2badbb2db30c3f9b9a52","456fefbeca555d5851922d099c4e8ef59d744fe4f78950b245b6d289b33bce2b","b966c9cde622dafd1df6031f1b1f75e671ce6df2ad6f4f896b65fda10925ebeb","578c698c727190380ef67d60d72bd5cb217e93af49d27944e2d93daf1d3f3032","a5985f7dc7b38d7e7e62d47223affcde065d52aab6ed9572a537c18e1070e5de","3c20d24baff4129ec491d0cb5a38dd2f347c6a154c5c561508251c7cc4ca0c22","a61e34c0c68571eb4c6cc50dcf2a5fd563ef8b9e01e1db00727defe1874a1e8e","a5b1a87384841fb08ee63eb3636cde0a64fe2431af613f99df323b1c0b0ed813","cb05ebb34e01a970069cd42e1d1e10b55423a20c8c8f88a8c6619376e62f8e23","499eeee3b7a9eb0fbae9314eff450ed016efc694f9f4d08be99942c609e1ed87","5e237f5cc75d6c11a9588492f9526c1e6dbb1636254c791b245cafdbf4b7f6db","7fd9331ecea477ea898a9a73d4ac6bb86e0787b15feebafddf74b82ba332f2cd","40188a1f7ca6b1d1046ae93d0fed4f179d92561d1e38f676700ad220f00e8907","2a5e7066c5f32dc817d7661b0671fcb3874638f104f93c9abcccef600b3299ac","8e7e27164324c138abdf036c99cfdab865a410a4fee2b6461468870e33965ab5","e5a86b8b6023fda16546967b50e6f54fa1c898c2709bf311c18f4005f92efc7b","c6d624b06b159d9dd315b8210de1e2cd658cc137d67e7a3b56668c59220342e8"]; if (sessionStorage.getItem("acx-ip-suppressed")) { if (sessionStorage.getItem("acx-ip-suppressed") === "false") { loadLib(); } } else { try { jQuery.getJSON("https://api.ipify.org?format=json", function(data) { hash(data.ip).then((hashedValue) => { if (!ip_suppress_list.includes(hashedValue)) { sessionStorage.setItem("acx-ip-suppressed", "false"); loadLib(); } else { sessionStorage.setItem("acx-ip-suppressed", "true"); } }); }) } catch (e) { loadLib(); } } })();